Lorna Schultz Nicholson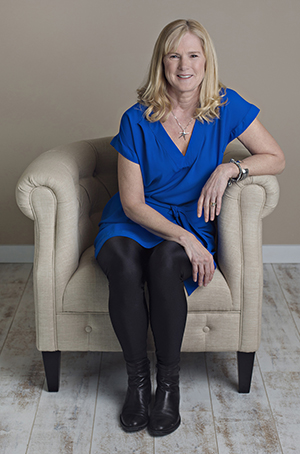 Lorna Schultz Nicholson grew up in St. Catharines, Ontario, and as a child loved to read and write. But then athletics took over and she put it all aside to be a jock. She even went so far as to get her B Sc. in Human Performance from the University of Victoria. With her degree, she worked as the Fitness and Recreation Co-ordinator at UVic where she also coached rowing.
Later, her writing resurfaced in the media arena where she was a co-host and script writer for an aerobic television show in Victoria, B.C. (Think eighties, leg warmers) After moving to Ottawa, Ontario, she moved into the capacity of health and lifestyles reporter for a news show and researcher for a sports show, Donohue's Legends, at CJOH television. Finally, she hosted, produced and wrote all the material for her own syndicated radio show in Ottawa, titled Family Time.
She interviewed guests such as Mary Hart, Betty White, Dr. Joyce Brothers and Barbara Coloroso. As a compliment to her show she started writing an anecdotal column on the perils of raising children. By this time she'd had three beautiful children (Mandi, Marijean and Grant), with her husband, Bob. Then, because of Bob's job with Hockey Canada they moved to Calgary, Alberta, where she did a brief stint at writing magazine articles and a sports column. She also did a brief stint as a community events reporter for a local radio station. But Lorna really wanted to write books and be at home with her children so she quit all her part-time work and dedicated her time to raising her children and writing novels and non-fiction books.
Time has certainly flown by since she took the plunge to become a full-time writer and the children are not little anymore but adults. Bob retired from Hockey Canada and took a job with the Edmonton Oilers so Lorna and Bob packed up and moved north to Edmonton, Alberta. While the children are away, living all over the place, Lorna and Bob spend their time working and living with the family pets – a cuddly but whiny little bichon-shih tzu named Molly and a quirky, crazy, insane Mexican dog named Poncho. Yes, Lorna rescued him and brought him back on an airplane when he was a itty-bitty puppy so he could live in the cold Canadian climate!
Visit Lorna's web site at lornaschultznicholson.com