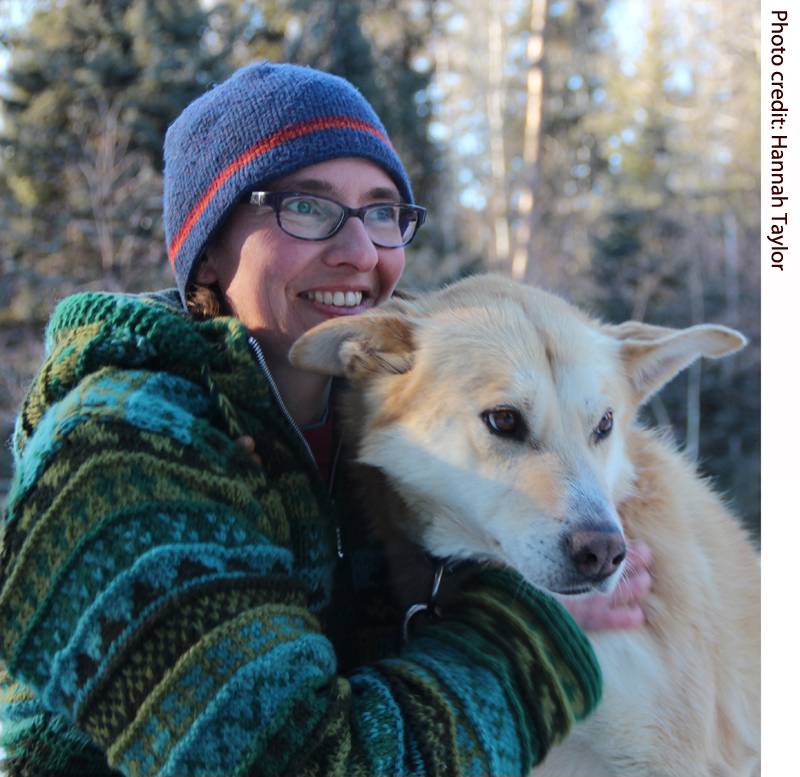 Miriam Körner was born into the bustling city life of Germany. Intrigued by the vast wilderness of the Canadian North and the people that make it their home, she left Germany shortly after she received her masters in clinical psychology. The Canadian North provided her with a different kind of education: In her first year she learned how to use a chainsaw by building a small cabin tucked away in the bush. She built her own dog sled and learned how to train a dog team.
Not long after her inauguration into the Canadian life-style she set out on her first thousand-mile dog team and canoe expedition along the ancient routes of the peoples who first inhibited this country. Since then she has ventured into the far reaches of Northern Saskatchewan, NWT and Nunavut on personal adventures or as a wilderness guide.
For the armchair travellers, she shares her passion for wilderness and the deep respect of the people she meets on her journey through her writing, photography and visual art.
Miriam lives in Northern Saskatchewan with her husband and their twelve sled dogs.
For more information on Miriam, visit her website: www.miriamkoerner.blogspot.ca.
Click here to read an interview by Quill and Quire Magazine with Miriam on writing sled-dog fiction for children.
Fox and Bear

$21.95

ISBN: 9780889956469 Binding: Trade Cloth Publisher: Red Deer Press Inc Publication Date: 2022-10-27

Qaqavii : A Novel

$14.95

ISBN: 9780889955707 Binding: Trade Paper Publisher: Red Deer Press Inc Publication Date: 2019-03-15

Yellow Dog

$14.95

ISBN: 9780889955462 Binding: Trade Paper Publisher: Red Deer Press Inc Publication Date: 2016-10-26